Physical Therapy for Overhead Sports Injuries
in East Cobb, minutes from downtown Marietta, Sandy Springs, and Roswell

Overhead athletes commonly experience pain and overhead sports injuries due to overuse and repetitive motions. With kids specializing in sports at younger and younger ages, it is more important than ever to ensure that they are performing the correct strengthening and stabilization exercises to decrease the risk of injury and to prolong their athletic career as long as possible.
At Integral Physical Therapy, we are able to address the unique needs of these specific athletes due to the experiences and unique skills of our physical therapists. All of our doctors of physical therapy specialize in adolescent athletes but some can also utilize their personal experience to further understand the challenges overhead athletes face. For example, Dr. Erika Hoffner-Martin played softball at the Division I level and played softball for a total of 15 years. Her expertise and personal experience as an overhead athlete have a big impact on our youth sports programs.
How Can Physical Therapy Help Young Athletes With Overhead Sports Injuries?
When an athlete is injured, it is important to address the injured area but it is equally as important to retrain the muscles and body mechanics in order to improve overall strength and coordination. At Integral Physical Therapy, our physical therapists look at not only the injured area but also other joints and areas of the body that relate.
For example, knee pain often results from hip issues. Shoulder problems can result from lack of spinal mobility. We specialize in helping young athletes in East Cobb, Marietta, Sandy Springs, Roswell, and the greater Atlanta area get back to playing sports with improved athletic performance and less chance for future injury. We do this through a thorough assessment and comprehensive treatment of each athlete's specific injuries, built around their unique goals and where they are in their athletic journey.
Our combined experience with orthopedics, sports-specific training, manual therapy techniques, and even pelvic floor dysfunction make sure that we can address the specific needs of each athlete's body and sport.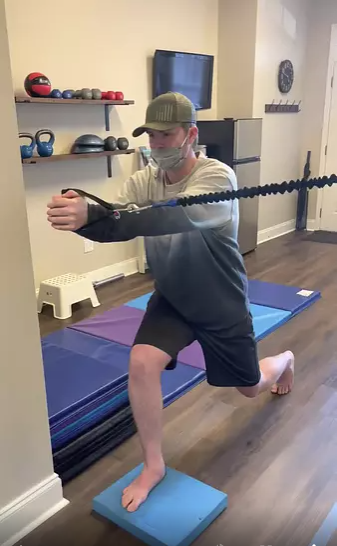 Physical Therapy Evaluation for Overhead Sports Injuries
A thorough physical therapy evaluation will include the following:
 Full mobility and range of motion screen
Muscular palpation to assess for trigger points, tension, and overall tissue quality
Strength assessments
Special tests to rule in/out diagnoses
Functional testing to assess biomechanics and posture
Sport-specific activities to assess form and motor control
Video analysis of movement and biomechanics
Physical Therapy Treatment For Overhead Sports Injuries
Treatments for overhead sports injuries may include but are not limited to:
Sport specific strength and conditioning
Mobility exercises to improve range of motion
Soft tissue mobilization/massage
Dry needling
Cupping/fascial mobilization
Retraining of posture, biomechanics, motor control
Sports-specific training (jumping, running, throwing, hitting, etc.)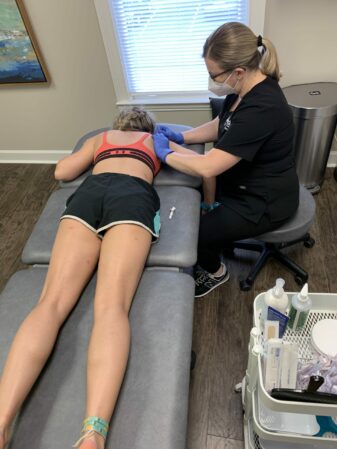 Physical Therapy For Overhead Sports Injuries is Available in East Cobb, Marietta, Sandy Springs, and Roswell
If you are looking for a physical therapist that specializes in youth sports or the treatment of overhead sports injuries, all of the physical therapists at Integral Physical Therapy can help! Contact us today to schedule an appointment or to set up a free 15-minute phone call to see if our practice is a good fit for you.
3535 Roswell Rd #36, Marietta, GA 30062

Ready to live your best life? Openings Available Now!