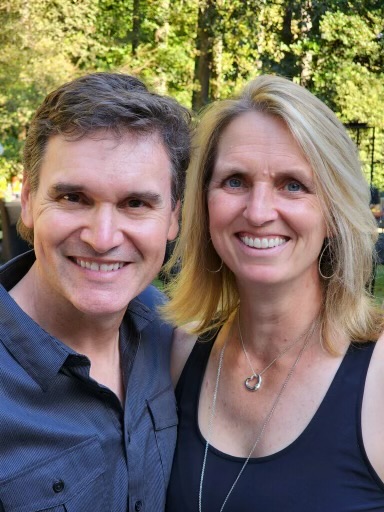 Kelly Marcuzzi, 

PT, DPT, RYT
Doctor of Physical Therapy

Dr. Kelly Marcuzzi, originally from Washington DC, came to Atlanta by way of California and then Australia. She has been working in Physical Therapy for over 20 years since graduating from Emory University with honors with a master's in physical therapy. Kelly did her undergraduate at the University of CA in Santa Barbara, where she played lacrosse for the Gauchos. Kelly spent a year traveling around the world before settling in Melbourne, Australia. Emory brought Kelly to Atlanta, where she has been ever since. Kelly returned to school recently and completed her doctorate from the University of Montana online in 2020.
Kelly started her career working with brain and spinal cord injury at the renowned Shepherd Center in Atlanta. After the birth of her third child, Kelly took some time off working outside the home to raise kids. She returned to her roots in outpatient orthopedics in 2013 and has been in that field ever since.
As a lifelong runner, Kelly enjoys working with runners of all ages. Kelly is also passionate about youth sports and young athletes. When not working in physical therapy, Kelly is also a yoga teacher at a local studio. She does group and private classes and loves to work with sports teams to increase mobility and flexibility.
Kelly and her husband Darren are parents to three almost adult children. As a family, they enjoy travel and adventure of all kinds. Kelly is active in the road and trail running communities, plays pickleball, is passionate about yoga, and loves to cook and read. Kelly competed in Ironman triathlons for many years before moving more to the woods for running and biking.
More About Dr. Kelly Marcuzzi
Ready to live your best life? Openings Available Now!