PNF: REFRESHED! 
40 YEARS OF
MARY MASSERY TWEAKS
Instructor:
Mary Massery, PT, DPT, DSc
Sponsored by:
Integral Physical Therapy   &    All About Kids Therapy Services
Course Location:
All About Kids Therapy Services, 545 Old Norcross Rd, Suite 100
Lawrenceville, GA 30046
Dates:
March 17-19, 2023*
(*course moved from October 2022 to March of 2023, participants have been emailed) 
See sample schedule below
Cost:
$650
*Early bird discount $599 until 6-1-2022
CEUs:
20.5 continuing competency hours; application submitted for approval in Georgia.
Registration:
Sign up quickly, these courses fill fast!
Nearby Lodging:
Hotel recommendations at various price points recommended by local therapists. They are all 10-15 minutes from the clinic and right off 85
Course Description
If all you remember about Proprioceptive Neuromuscular Facilitation (PNF) is random "diagonal patterns," then this course is for you. PNF can be a powerful approach when the techniques are creatively applied to clinical problems. Dr. Massery's extensive background in PNF, along with 40 years of clinical refinements, makes her uniquely qualified to teach PNF in today's evidence-based practice environment. The purpose of this course is to apply current PNF research, philosophy and treatment concepts to pediatric and adult patients with neuromuscular, musculoskeletal, and/or cardiopulmonary conditions. The extensive use of hands-on labs; dissection of functional tasks to facilitate goal-directed movements; use of techniques with specific clinical cases; and a live patient demonstration, will "refresh" PNF for today's practitioner. Participants will leave with sharpened skills and an abundance of new ideas on the immediate application of PNF to their practice.
Course Objective
At the conclusion of the course, participants should be able to:
1. Describe the philosophy and historical development of PNF.
2. Demonstrate refinement in their PNF therapeutic handling skills.
3. Expand their treatment planning ideas for patients with neuromuscular, musculoskeletal and/or cardiopulmonary impairments via multiple clinical cases, and the inclusion of a live patient demonstration when possible.
4. Design a PNF-based intervention strategy in small groups for improved trunk function for a specific patient using the concepts presented throughout the course and present the case back to the class.
Day-1 (7.5 Contact Hours)
8:00 – 8:30 Registration
8:30 – 9:00 Overview of course topics
9:00 – 9:30 Lecture: Introduction of PNF philosophy and historical development
9:30 – 10:15 Lecture / Demonstration: Activities, Techniques & Elements (ATE)
10:15 – 10:30 Break
10:30 – 11:15 Continued: Activities, Techniques, & Elements (ATE's)
11:15 – 12:15 Lab 1: UE patterns and selected ATE's
12:15 – 1:15 Lunch
1:15 – 2:45 Lab 1: Continued
2:45 – 3:00 Break
3:00 – 5:30 Lab 2: LE patterns and selected ATE's
Day-2 (7.5 Contact Hours)
8:00 – 8:30 Coffee and …
8:30 – 9:00 Review, synthesis and Q&A
9:00 – 10:00 Lab 3: UE and LE Patterns: More techniques and elements
10:00 – 10:15 Break
10:15 – 12:15 Lab 4: Trunk facilitation through bilateral limb patterns
12:15 – 1:15 Lunch
1:15 – 2:30 Lab 5: Developmental Activities: supine
2:30 – 2:45 Break
2:45 – 4:30 Lab 6: Developmental Activities: prone
4:30 – 5:30 Patient Demonstration (if possible)
Day-3 (5.5 Contact Hours)
7:30 – 8:00 Coffee and …
8:00 – 8:30 Review, synthesis and Q&A
8:30 – 9:45 Review, refine and combine handling skills
9:45 – 10:00 Break
10:00 – 11:45 Lab 7: Developmental Activities: upright
11:45 – 12:15 Lunch
12:15 – 1:15 Problem solving small group session: Designing PNF strategies for real patient cases
1:15 – 2:00 Presentation of cases
2:00 – 2:15 Course wrap up. Next week's homework!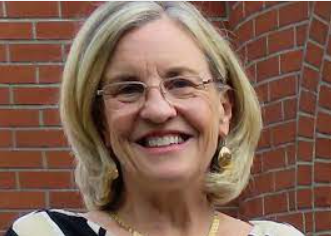 MasseryPT LLC
Dr. Mary Massery received her BS in Physical Therapy from Northwestern University in 1977, her DPT from the University of the Pacific in 2004 and her DSc from Rocky Mountain University in 2011. Mary's extensive Proprioceptive Neuromuscular Facilitation (PNF) training at Northwestern University as both a student and faculty member forms the basis of her therapeutic approach to patients with neuromuscular and pulmonary impairments.
Her PNF courses focus on improving functional outcomes by recognizing and utilizing the link between motor behaviors and breathing/postural mechanics. Dr. Massery has been invited to give over 1,000 professional presentations in 50 US states and 18 countries worldwide on related topics, including more than 100 presentations for the American Physical Therapy Association (APTA).
Mary has received national awards from the APTA, including its highest clinical award, The Florence Kendall Practice Award, honoring "one's outstanding and enduring contributions to the practice of physical therapy." She has been honored as Outstanding Alumnus of the Year by each of her 3 universities. She was also awarded Northwestern University's Alumnae Research Achievement Award. Mary continues to maintain a private practice in Chicago, specializing in breathing and postural dysfunction.
Ready to live your best life? Openings Available Now!