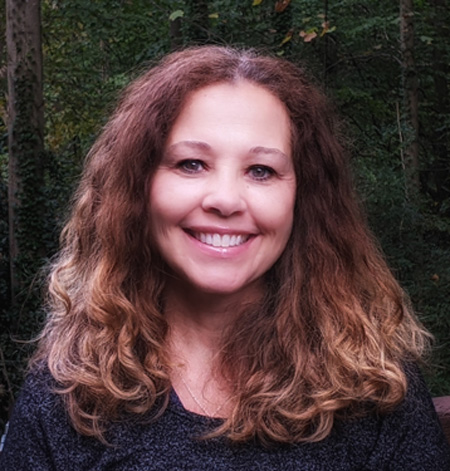 We are thrilled to have the assistance of Natalie Leach with patient care coordination and behind the scenes office tasks! She can help you with any questions or scheduling needs. She is a joy to know and we look forward to having our clients get to know her.
Natalie comes to Integral Physical Therapy with a varied background. A certified instructor in yoga and Pilates, Natalie has been teaching yoga and movement to both kids and adults in Atlanta for 15 years. She has worked at Georgia State University in both an administrative role to the provost and in the classroom as an adjunct professor. After suffering for years with painful bladder syndrome she was introduced to Lisa for relief. Since working with Lisa as a patient, she has received so much benefit and understanding of her symptoms and was finally able to get it under control. She believes in Lisa's mission and is proud to be a part of her team. Natalie lives in Dunwoody with her husband and two dogs. They have three children and two grandchildren. In her spare time, Natalie enjoys hiking, traveling, and learning more about yoga & functional movement. She continues to create content for her online classes on Patreon at patreon.com/yogawithnatalie.
Ready to live your best life? Openings Available Now!